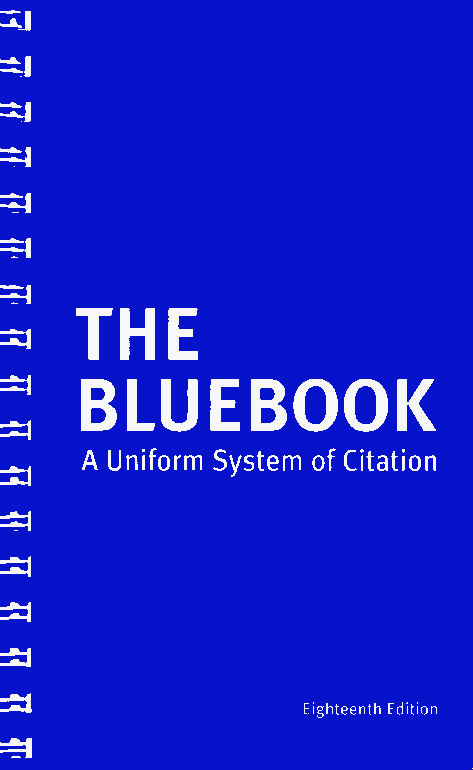 I have a love-hate relationship with the Bluebook. The index could be clearer and not so cursory. There could also be some extra room around the edge of the pages or in the back for notes and annotations.
On the other hand, it's fortunate we have a a systemized citation system that law students are exposed to early in law school. Even better is the instruction we receive from our writing skills professor and TA.
This is in complete contrast to grad school. We didn't hear a fucking peep about bibliographies, footnotes and other forms of citation. Hell, we weren't even told about any Manuals of style. I had to find out the hard way that the American Chemical Society does indeed have a style manual.
I remember when I turned in my first draft of my thesis to my advisor. The bastard was a real shit-ass about my format and style. I had no damn clue how to do this, and he sure as hell wasn't going to help me, and even worse, he expected me to pick this crap up through some form of osmosis or something like that. I fucking hated that "sink-or-swim" attitude those assholes had in grad school. In this regard, law school is much better than grad school.